Meet yourself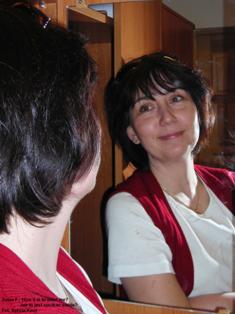 Introduction
What is it like to meet me? What competences do I have?
It is important that as youth leaders we ask ourselves these questions continuously.
Our performance and engagement is part of the reason why the young people visit our clubs and youth organisations, or why they do not come.
This exercise encourages the participants to think about what impression they make on young people and where their competences come from.
The expected learning outcomes for youth workers:
Self-confidence: develop, express and share clear ideas and views capable of presenting ideas effectively to others, believe in oneself, have positive self-image;
Leadership: take responsibility for self and others, lead by example;
Own identity: be comfortable with who you are, be comfortable with other people, express yourself and your views and opinions;
Awareness of own emotions: identify and acknowledge feelings, describe feelings appropriately, understand the link between feelings and behaviour, be open to new ideas, thoughts and emotions;
Awareness of other people: recognise why and when people are emotional, understand what makes other people emotional, be observant and interested in other people;
Confidence: develop self-confidence and self-belief, practice positive thinking;
Social skills: be comfortable and relaxed in groups of people
Resumé of exercise
The exercise makes the participants reflect on how they appear to young people and why.
List of exercises:
How it is to meet me
Competence CV